EPs
Covers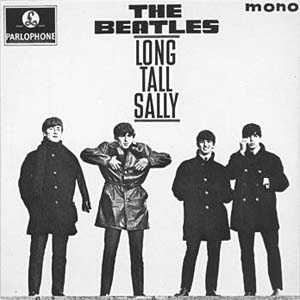 Additional information
For the most part, the Beatles and EMI kept singles and LPs as separate entities, good album tracks being saved instead for release on EP records. But on two occasions, here and in December 1967, the Beatles did use the EP format to release new material. None of the four tracks on Long Tall Sally had seen prior UK release, although two, the title song and I Call Your Name , had already been issued in the USA.
Despite the fact that only one of the four songs was written by Lennon-McCartney, the others having been staple features of the Beatles' pre-fame stage act, Long Tall Sally remains arguably the greatest ever EP release by any artist or group.
- Mark Lewishon "The Beatles Recording Sessions"