UK albums
Covers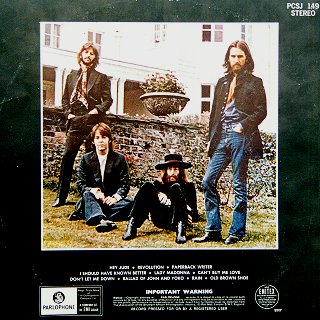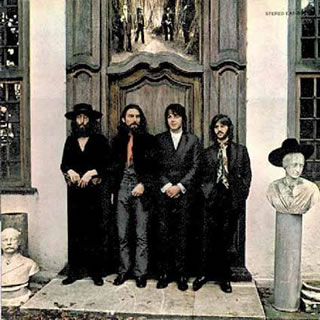 Additional information
Label
Parlophone
Catalogue No.
PCS 7184
Release date
26th February 1970 (Import Copies)
11th May 1979 (U.K. Release)
Total time
32:32
U.K. Album Chart Detail
In early 1970 in the United States, "Hey Jude" was released even though "Abbey Road" was still doing very well in the charts. This new L.P. release was heavily advertised, and consequently had almost two million copies as advance orders, and peaked at No. 2 in the charts. It took one month to sell it's first million, and eventually sold 3,750,000. Sales were so good, that export copies were pressed in the U.K. and shipped abroad.
E.M.I. had been officially selling it as an import in the early 70's, and it was one of their biggest selling import albums. In 1979 with NO advertising, not surprisingly, it sold just a few thousand copies and it failed to chart.
What is also odd, is that the "Rarities" album was around at the same time, and only had "Rain" in mono, and yet here it is in stereo.