| | |
| --- | --- |
| A treasury and a place to meet people of all ages with various interests from all over the World | |
September 23, 2014, 05:03:08 AM
Welcome, Guest
1
on: Today at 04:23:05 AM
Started by Casbah - Last post by Hello Goodbye
He does sound great! And he's playing with one of the best Beatles tribute bands around. His dad would be proud.
3
on: Today at 03:30:24 AM
Started by Wayne L. - Last post by Hello Goodbye
Autumnal Equinox
It's Fall for us right now. And Spring for those of us who live upside down.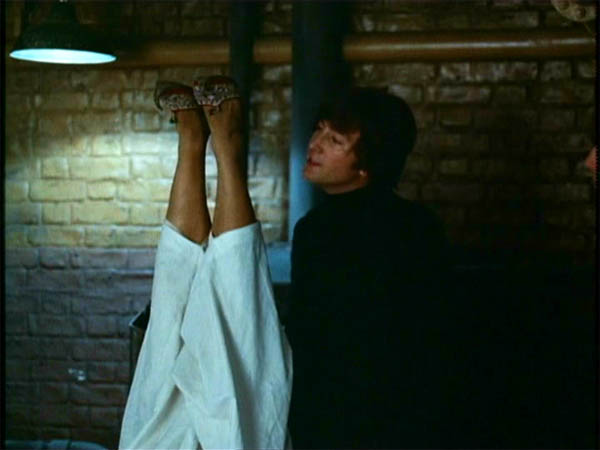 Doesn't the blood rush to your head?
4
on: Today at 02:06:54 AM
Started by Hello Goodbye - Last post by Hello Goodbye
To me it sounds a lot like

I Need You

both songs could be blended together quite easily

So it does!
I Need You was recorded 15–16 February 1965 and Tell Me What You See on 18 February 1965.
5
on: Today at 01:23:10 AM
Started by Kangaroo Kev - Last post by Moogmodule
Hi Bleen
The reason I think it sounds more like Paul is it reminds me of his solo in Taxman

Wonderful bass lines in this song as well

According to my reference it was George. John played piano. It recounts an anecdote that the people in the studio revved George to turn his amp up.
But I agree it sounds like a Paul solo to me. More busy than melodic
Apparently this was the last recording session before Yoko made herself a fixture in the studio. It was by all accounts a happy session that went better than anyone expected.
John also tried to get this released as a single instead of lady Madonna.
6
on: Today at 12:28:07 AM
Started by Bobber - Last post by Kangaroo Kev
ftp://
Well hurry it up Kev! We like your reviews.

ok seeing as you insist
Im up to the time of Brians death and the time they were working on songs for MMT and YS, incidentally according to Geoff the boys hated the idea of a cartoon film and wanted nothing to do with it, they threw some songs at it that they deemed were not worthy of other releases, thats why Northern Song and All Together Now ended up on there
Johns new song Across The Universe was supposed to be the B side of Lady Madonna but John didnt like his vocal sound so the song was shelved (apart from it being released on a charity album for WWF) Georges The Inner Light made the B side instead (Georges first song on a single)
It appears Geo Martin was very nonplussed with Johns new song Walrus and rolled his eyes when John demo'd it on acoustic, his words were "What do you expect me to do with that ?"
Geoff didnt like the statement and neither did John, it opened up a kind of riff between the boys and GM, they were all keen to work on it (including Geoff) but GM wasnt, he also hated You Know My Name and was dismissive of it
9
on: Yesterday at 11:43:09 PM
Started by Kangaroo Kev - Last post by Kangaroo Kev
Hi Kev,

Yeah it reminds me of Taxman too. The mystery continues! I haven't read the Lewisohn Recording Sessions book in years, I wonder if he mentions anything about who played the solo?

According to The Beatles Bible, and Geoff Emerick, it was George
10
on: Yesterday at 11:41:13 PM
Started by Hello Goodbye - Last post by Kangaroo Kev
To me it sounds a lot like

I Need You

both songs could be blended together quite easily